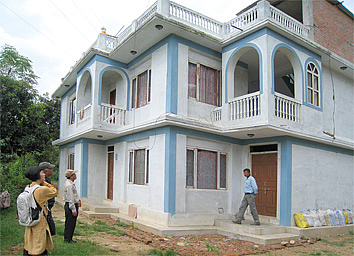 1、アジアの女子孤児の育成支援
ネパール、デュリケルにある女子孤児院「サハラ子供の家」(NGO Sahara A Children's Home)の運営の支援をしています。
写真:サハラ子供の家
1. Supporting orphan girls in Asia.
We are supporting a girls orphan's house "NGO SAHARA Children's House" in Dhulikhel, Nepal.
Photo: SAHARA Children's House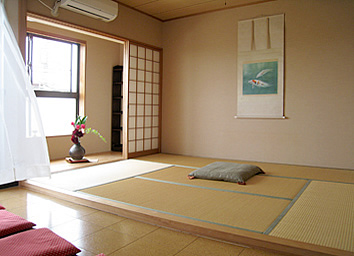 2、子育て相談室
子育てにおいての悩みを伺い解決に向けて子供とご家族に寄り添います。専門家の指導の下、適宜対応致します。(秘密は厳守致します。)
対象:幼児・学童~高校生相談窓口 0797-63-5215
毎月曜日 PM2:00~PM5:00
まずはお電話でお申し込みください。
写真:シャクナゲ・子供の家ー事務局催事室
2. Counseling domestic violence and raising children.
We are counseling and raising children to solve a problem together.
The counselor is a specialist and we will maintain confidentiality.
Subjects: infants - high school students
Counseling room: 0797-63-5215
When: every Monday 2pm-5pm Please feel free to call us to make an appointment.
Photo: Our office "Lali Guransu (Shakunage) Children's House"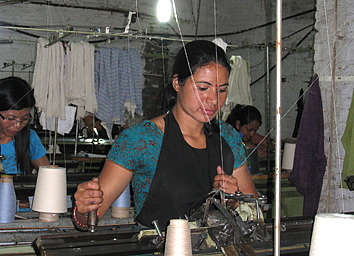 3、アジアの貧困の中にある女性の自立支援
ネパール及びタイ等の現地特産品の企画開発と技術指導を行っています。
写真:カシミヤ工房(カトマンズ)
3. Supporting poor woman in Asia for the aim of self-reliance.
Project planning and technical guidance of local crafts in Nepal and Thailand.
Photo: Cashmere factory in Kathmandu.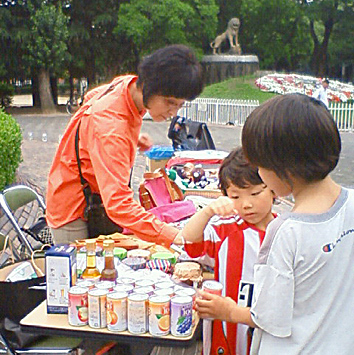 4、NGO・NPOとの国際ネットワーク構築
アジアのNGO法人並びに日本のNGO・NPO法人と連携し事業を企画し参画します。また、エクパット(ストップ子供買春の会)・JICA等の企画催しに参加します。
写真:キャンドルナイト参加
4. International network construction with NGO's and NPO's
We cooperate with NGO's in Asia and NGO's/NPO's in Japan and plan projects and collaborate with them. Also we have joined an event held by ECPAT (The International Campaign to End Child Prostitution in Asian Tourism) and JICA.
Photo: Candle Night Event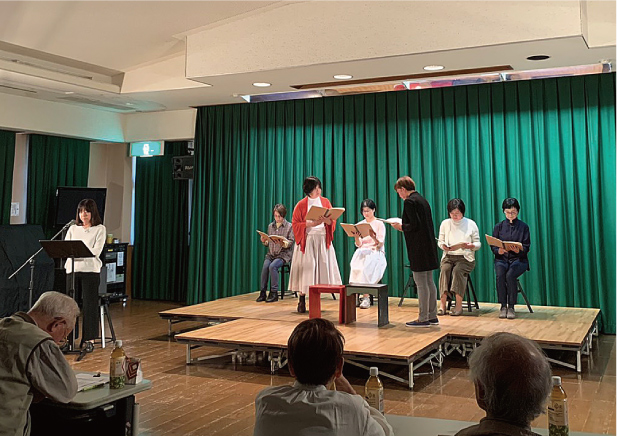 5、文化・芸術を通しての交流
朗読教室等を通して文化交流をします。また、朗読会、落語会を企画開催し、地域の方々と交流を図ります。
参加ご希望の方はご連絡ください。
写真:朗読会
5. Cultural and art exchange.
Cultural exchange through a recitation class (Read aloud and recite, Rakugo). We plan to read aloud and recite and Rakugo kai to exchange with the local people. Please feel free to ask us.
Photo: Read aloud recite
特定非営利活動法人 シャクナゲ・子供の家 TEL:0798 - 72 - 5876 FAX:0798 - 72- 5876